Solar Reading Lamp & Light Kits
Description
Solar reading lamp with high-efficiency LED light.
Features
Free rotation of lamp body for best lighting angle.
Two levels of brightness, 20 lm at low intensity setting and 30 lm at high intensity setting.
Can charge the lamp with solar or with electricity using a Nokia 2mm plug adaptor, or any 5V output adaptor with patch cord.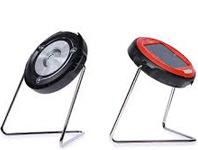 Power
Battery
Charging Time
Solar Panel
Lighting time with fully charged battery
Lighting time with battery charged by solar for one day
0.5W
3.7V 600mAh
8 hours
0.5 W
Low intensity: 12 hours
High intensity: 7 hours
Low intensity: 6+ hours
High intensity: 4+ hours
Description
Integrated solar light/radio/phone charger kit.
Features
System box with charge controller, battery and radio with MP3 player
USB Phone charger
AC to DC adaptor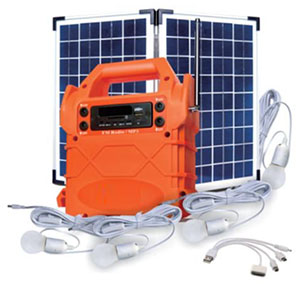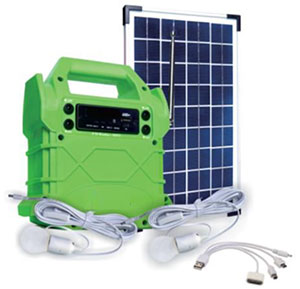 | Model | Solar Panels | Battery | LED Lamp with cables | USB phone charger | System box with charge controller and radio with MP3 player | Adaptor: AC 220V to DC 15V |
| --- | --- | --- | --- | --- | --- | --- |
| FL-SFK05-1007P | 1 x 10W | 12V 7AH | 2 x 3W | 1 | 1 | 1A |
| FL-SFK05-2012P | 2 x 10W | 12V 12AH | 4 x 3W | 1 | 1 | 2A |